New Year's Eve Hairstyle: Get the Sexy, Messy Bun
Your New Year's Eve hairstyle doesn't have to cost a fortune. Neither does it have to take hours in a salon to achieve. So, get the sexy, messy bun with this Tuesday's how-to straight off the runway.
Happy Tuesday beautiful, and as such it is time for another of Ask the Pro Stylist's hair guide. This week we have a beautiful New Year's Eve hairstyle. Get the sexy, messy bun as seen on the runway at Alberta Ferretti's SS 2017 Show.
Being a mom and full-time stylist, the holiday season keeps me busy. As a result, I have been neglecting my beauty blog. Therefore, I would like to wish a very Merry Christmas and Happy Hanukah to all of my readers. Since the New Year is right around the corner, ring it in with the following New Year's Eve hairstyle by Redken Global Creative Director Guido.
For the Alberta Ferretti's SS 2017 Show, Guido went for a combination of strength and sexiness. According to the Redken Global Creative Director, "the look is a bit stronger with these girls than we've seen before at this show. There's more of that hot romance and sexiness to the girls. In addition it offers a tough, strong, sexual woman versus the typical soft, romantic feel normal for Alberta Ferretti. 
To get the New Year's Eve hairstyle that is strong yet romantic, follow the steps below.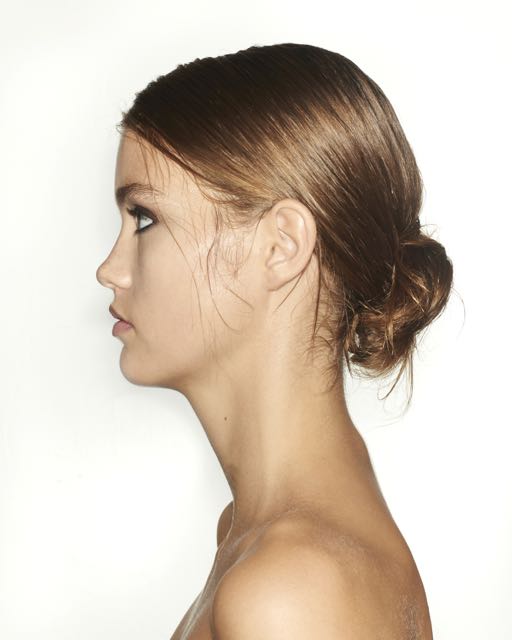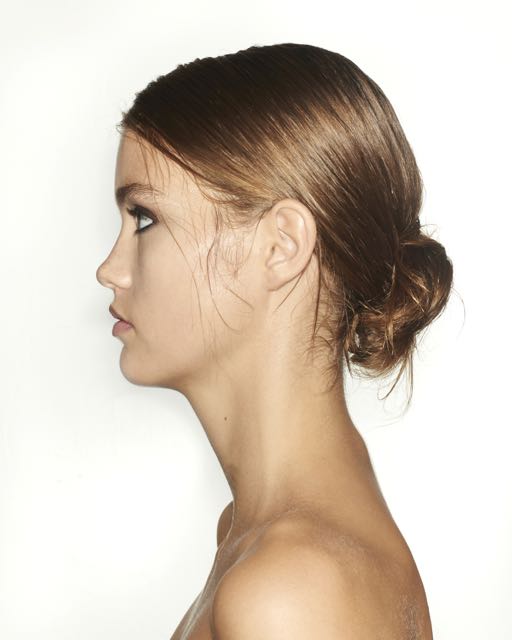 To begin, create a natural middle part.

Then, spritz the hair with water to wet it from roots to tips.

While the hair is still wet, apply Redken

Guts 10 Volume Spray Foam

from roots to the ends for additional texture.

Using fingers, create a square hairline to give a stronger look.

Secure by placing two clips on either side of the temple to fasten hairline.

Pull hair back with your fingers and create a clean, low ponytail.

Twist ponytail from top to bottom, then flip hair and tuck ends under.

Secure hair with a few pins.

Pull out a few face-framing pieces to create a messy chignon. Or, slick the hair back for an elegant affair.

Using fingers, wet the hairline and around the base of the neck with water to give a romantic, yet strong look.

To finish, remove hairclips and apply a shine finishing spray.

In addition, decorative pins could be useful for the holiday or touch of glitter spray.
For more hair how-tos similar to this week's New Year's Eve hairstyle, visit every Tuesday.  Until then, happy styling and Happy New Year!
©Deirdre Haggerty, ALL RIGHTS RESERVED. It is unlawful to reproduce this article or any part therein without prior written permission and consent from the author. This post contains affiliate links, compensating Ask the Pro Stylist if you make a purchase via clicking on such.