Lift Drooping Eyelids With This Friday's Favorite
Lift drooping eyelids with Ask the Pro Stylist's favorite beauty product of the week. Get an instant "facelift" without the surgery and look years younger with a DNA Repair Serum from Osmosis.
TGIF gorgeous, and welcome to this Friday's favorite beauty product of the week that lifts drooping eyelids. Yup, avid readers have seen me write the eyes are the window to the soul. Since my soul is that of an immature teen, I aim to fight Mother Nature as best I can, without the use of a scalpel. (Mostly because I am afraid to and can't afford it.)
The directions suggest results are significant after 8 weeks. I can honestly state that after only 2 weeks I noticed firmness in the eye area and an immediate tightening using the Osmosis Pür Medical Skincare's Catalyst AC-11 DNA Repair Serum twice daily. I also use it on the face in the spots I feel I need it.
The brand conducted a third party clinical trial, which revealed a scientifically proven elastin generator that is also the only clinically proven topical DNA repair serum. Created by Dr. Ben Johnson, MD., Osmosis Skincare's Catalyst AC-11 DNA Repair Serum was used in a daily regimen for 8 weeks and produced the most dramatic changes ever seen in clinical results. During the trial period 15% of eyelid drooping was erased with facelift-like tightening as elasticity increased 110% in 100% of participants. Other benefits include:
 

32% improvement in skin radiance and luminosity

64% reduction in broken capillaries and redness

14% reduction in pre-cancerous skin lesions
Offering the most change in the skin without any irritation, Osmosis has re-defined the gold-standard in DNA repair technology with this patented formula that activates your natural zinc finger remodeling process: a critical part of DNA repair. Rejuvenating skin cells from the inside out; this serum contains the proprietary ingredient AC-11, a specialized extract of Cat's Claw that is also proven to increase DNA repair by up to 40%.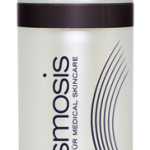 This patented combination of skin activating ingredients encourages the skin to increase collagen and elastin production while being a catalyst for DNA and wound repair that actually calms the skin. With continued use, users will permanently reverse signs of aging and protect themselves from further DNA deterioration thus avoiding the lost elasticity that can often only be fixed with surgery.
For the average consumer, the price might appear a little high at first glance; coming in at $110 at online authorized re-sellers worldwide. However, when compared to other serums found in high-end department stores or retailers that propose to lift drooping eyelids or erase the signs of aging under the eyes , the cost is well worth the purchase.
There is much more product as compared to other brands and the results are amazing. Apply 1-2 pumps morning and evening. This Friday's favorite beauty product of the week may be used in combination with other serums. Please note, Osmosis suggests massaging in the Clear Plus+ Activating Hydration Mist after any of its serums for deeper penetration of the product.
To battle the signs of aging, I highly recommend to lift drooping eyelids with this Friday's favorite beauty product of the week. If you have a hair, nails, or beauty product you would like to see reviewed here, please email me at DeirdreAHaggerty@gmail.com. Until then, happy styling!
©Deirdre Haggerty, ALL RIGHTS RESERVED. No part of this article may be reproduced without prior written permission and consent from the author.