Why This Flawless Concealer Is This Friday's Favorite: Beauty Product Review
Flawless concealer is hard to come by, especially for aging skin. However, a favorite brand of mine has come through again. Find out why and which one in this week's beauty product review with Ask the Pro Stylist.
TGIF beautiful, and welcome to Ask the Pro Stylist's beauty product review of the week.  This Friday's favorite is flawless concealer. It is a must for dark circles.
During a search for traveling cosmetics, I began a hunt for an old favorite. I quickly discovered my concealer by Nuance by Salma Hayek had been discontinued. As a fan of the brand, I purchased a new beauty product in the line.
Flash Back Friday Humor Break!
The Flawless Finish Naturally Luminous Concealer from Nuance by Salma Hayek is better than its original counterpart. Additionally, the luminous feature reflects light away from the dark circles. As a result, eyes look younger.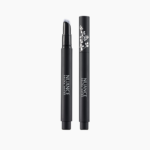 In addition, its active ingredient of Ginger Root reduces inflammation. The eye area looks more awake and healthier.
Its only downfall is the pump. It must be pressed multiple times to activate, causing some users to give up.
But, I highly recommend it! Make it an essential piece in your traveling cosmetics bag. It is affordable and easy to find.
When applying concealer, cast your eyes downward.
A shadow will appear.
Apply the makeup in the shadowy areas.
Do not apply concealer up to the lash line.
Additionally, stay within your skin tone.
Finally, apply flawless concealer after eyeshadow.
If you have a beauty product like the flawless concealer for review, please email at DeirdreAHaggerty@gmail.com. Until then, happy styling!
©Deirdre Haggerty, ALL RIGHTS RESERVED. It is unlawful to reproduce this article or any part therein without prior written permission and consent from the author.